Hopefully you just finished reading about what Feni is, in my interview with DrinkFeni's co-founder, Drew Whited. If not, the quick version is that Feni is a liquor distilled only in India from the juice of a cashew apple.  It's a perfectly clear, slightly viscous liquid, but you'll never mistake this for vodka nor gin. Feni has a sweet taste, slightly reminiscent of a new piece of Juicy Fruit gum. There's little to no alcohol burn, which isn't too surprising at 42.5% ABV (85 proof). It mixes well with a variety of fruit juices, from sweet pineapple, to the tart grapefuit juice in this month's Feni Paloma recipe. Lemonade and 7-Up also work well.  My new friend Natalie over at BeautifulBooze.com came up with this recipe and of course, these lovely photos.  Feni is currently available in Chicago for right around $24 a bottle.  If you're not in the Windy City, visit FeniDrink and fill out the interest form – they'd love to hear from you!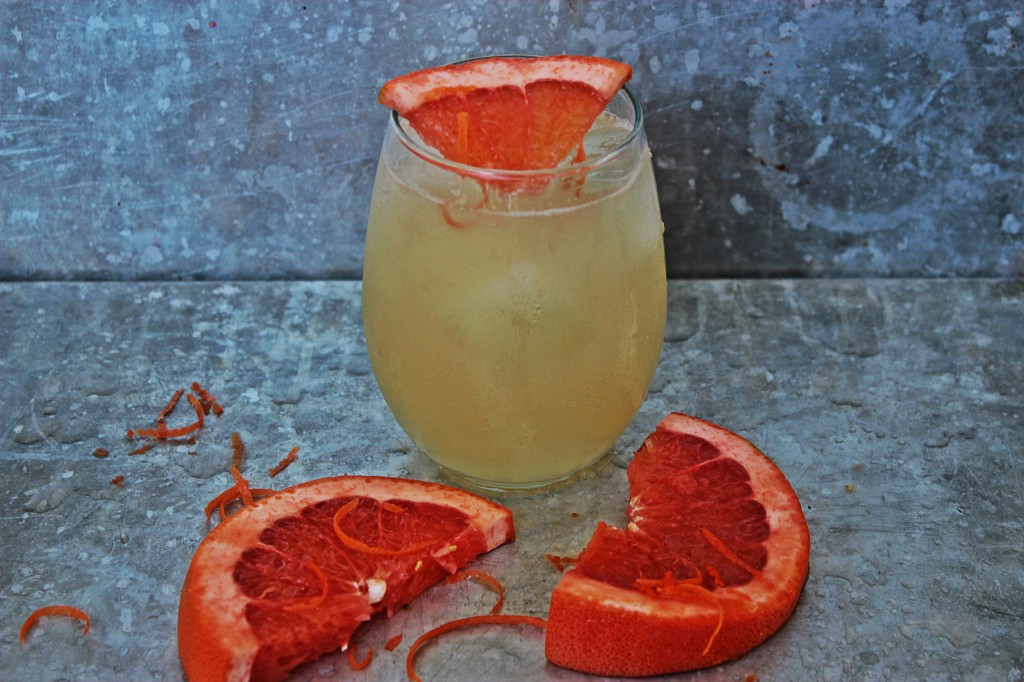 Ingredients:
1 ounce Feni
1 ounce fresh grapefruit juice
½ cup of ice
½ ounce of Grand Marnier
top of with grapefruit soda
Garnish: Grapefruit slice and grapefruit zest
Instructions:
In a cocktail shaker add Feni, fresh grapefruit juice, ice, and Grand Marnier
Shake mixture for 20 seconds and then pour mixture into serving glass
Top with grapefruit soda
Garnish: Grapefruit slice and grapefruit zest
Yields: 1 serving
Cheers!