With summer firmly upon us, it's time to get outdoors! Hiking, swimming, fishing – get a little sun, stretch your legs after a long winter. After a day in the Great Outdoors, here's a guaranteed catch: The Angler's Cocktail.  Gin is making a huge comeback, after being mostly relegated to the glasses of the few people that know a proper Martini is gin and not vodka. Natalie over at Beautiful Booze created this lovely cocktail with Genius Gin's Navy Strength gin. Clocking in at 57% ABV (114 proof), it's the proof that was carried on the ships of the British Royal Navy fleet.  You could also use regular strength (90 proof) as well, without compromising the cocktail.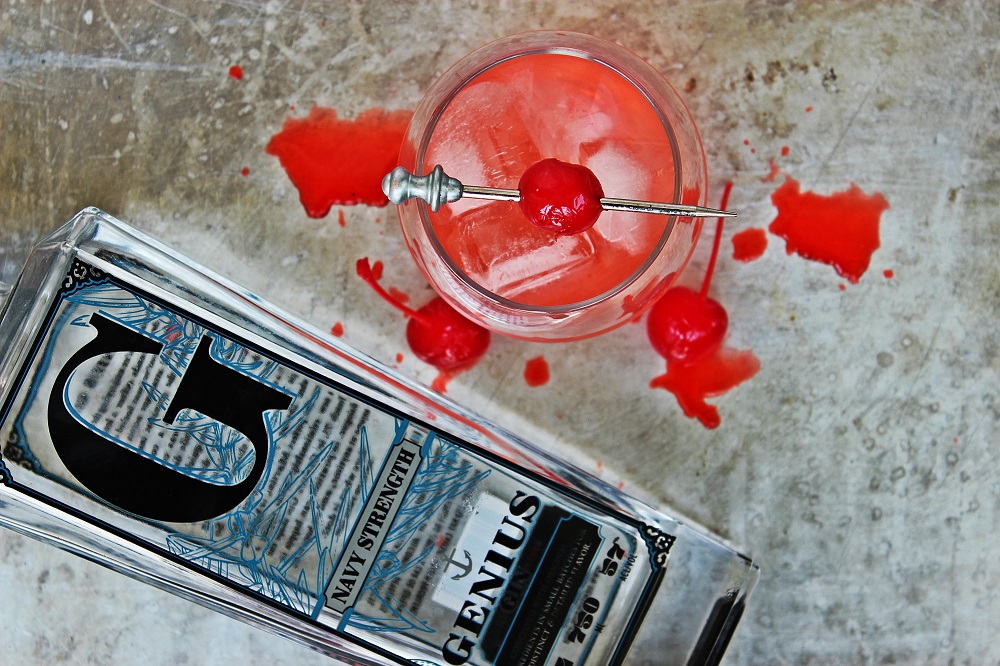 The Angler's Cocktail 
1 1/2 oz gin
1 dash grenadine syrup
2 dashes bitters (Angostura was used)
3 dashes orange bitters
Shake all ingredients with cracked ice, pour contents into an old-fashioned glass over ice cubes, and serve.
Recipe courtesy of DrinksMixer.com